Stunning Smiles of Lake Forest is a Lake Forest based family dentist practice that treats patients of all ages. We are committed to delivering the highest quality dental care and do so using state-of-the art dental equipment. We are a cosmetic dentist that offers services like checkups, teeth cleaning, crowns, veneers and more.
---
We also perform emergency dentist services that include bonding, root canals, crowns, and bridges. As a local dentist, we create lifelong relationships with our patients and their families and work to ensure that they receive treatments in a comfortable and relaxed environment. Drs. Elahi and Shilkofski and our staff invite you to schedule an appointment by calling 949-258-7433 and experience why our patients think Stunning Smiles of Lake Forest is the best dentist in Lake Forest.
---
Meet Our Dentists
---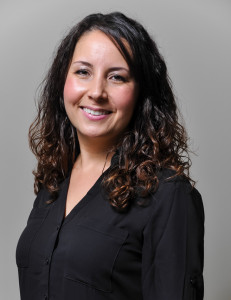 Elmira Elahi, DMD
Doctor of Medical Dentistry

Dr. Elahi did both her undergraduate and doctorate schooling at the University of Pittsburgh. It is here that she met her husband, Dr Joe, and conceived the notion of some day growing a dental practice together. Dr Elahi's hobbies and interests are not so much tied to a particular activity, but more coupled to the personal connection she has with the people she is with.

"What do I do for fun?… Anything! Everything! I don't really care what I'm doing as long as I'm surrounded by good friends and family while doing it." From skydiving to atv riding, she rarely gets bored with life and is always willing to try something new. She loves nothing more than spending time with her family and in particular her daughter, Aiyla. Her vivacious and bouncy character are inviting qualities which welcome a calming sense of reassurance.
Joseph Shilkofski, DMD
Doctor of Medical Dentistry

Dr. Joe, as he prefers to be called, did his schooling on the East Coast. He completed his undergraduate degree at the University of Vermont and his Doctorate at the University of Pittsburgh School of Dental Medicine. His desire to choose dentistry as a profession stems from his hobbies and interests.

"I guess I just like anything where I can work with my hands to express myself." Whether its tinkering on motorcycles, building furniture, or drawing and painting, Dr Joe loves to create dusty messes in his garage. "It's very gratifying to start with nothing but a vision and see it come to fruition and be proud of the result. I have always prided myself on attention to detail." When he isn't hiding out in the garage, he can be found with his daughter, wife, and dog enjoying their company and doing absolutely anything that gets them outside and smiling. Dr Joe is an avid oudoorsman who has a passion for snowboarding, motorcycles, and paddling out for a day of surfing.
Our Philosophy
---
Our philosophy of practice is simple: We strive to deliver the highest quality of care possible, exceed patient expectation of comfort and satisfaction, while educating our patients. Our goal is to develop a long lasting relationship with you, and have a patient for life.

Quality of care is paramount for any dental practice. We not only pride ourselves on delivering the highest standard of care possible, but are continually integrating new resources to achieve an evolving philosophy of what the best should be. From cutting edge technology to new techniques in dentistry, we are invested in achieving unsurpassed craftsmanship to our patients at an affordable price.

When thinking of the dentist, rarely do people think off relaxation. We aim to create a calming environment focused on patient comfort and satisfaction. We are very sensitive to time management and understand that your time is valuable. Our doctors make certain to address our patients chief concern while taking into account long term goals of treatment. We value patients taking an active role in their treatment. We present all treatment options available in a no pressure environment to cater to any budget. Our doctors are a husband and wife team that attempt to bring a personalized touch to every experience. From our chairside manner to our commitment to your care, we seek to gain your trust and deliver on your expectation.

Our ultimate goal is to attain comprehensive oral health of our patients. We believe that patient education and preventive care should be the forefront of any dental practice. This translates to better oral health and simpler solutions to your care.

After meeting our team, we are confident you will have a positive experience and trust us with your dental care.
---